Over the holiday weekend I was in Morro Bay for a surprise 80th birthday party–not mine! The party on Friday evening was a huge success (none of the guests let the cat out of the bag), the birthday girl was completely taken by surprise, and a good time was had by all. The weather was cold and sporadically stormy the entire weekend, but the clear spells between storm squalls were gorgeous and almost a little warm.
Since it wasn't raining on Saturday morning, we went out to Morro Rock to look for peregrine falcons. There are two (I think) pairs of falcons nesting on the Rock, one of which nests on the side of the rock that is visible to people. This is nesting season, and Morro Rock has a lot of ledges that make good nesting platforms. Peregrines don't make a nest, really. They lay eggs and incubate them on ledge high up on structures–rock cliffs, buildings, bridges–that dominate the landscape. We did see one peregrine way up on the rock, identifiable through binoculars but far enough away that I couldn't get a decent photo. This is the best I could do:
So not much success with the falcons, although I could at least document that they were there. Turning away from the Rock I was able to watch a great blue heron (Ardea herodias) go after and catch and eat a juvenile rockfish! The photos tell the story, so I'll just post them.
The Chase:
The Catch: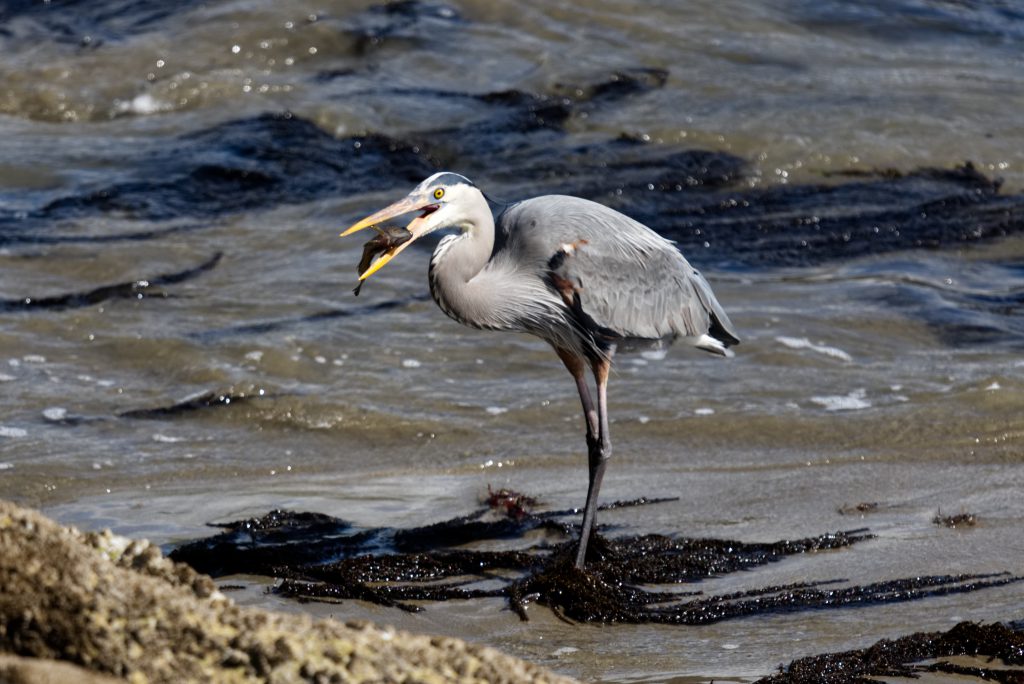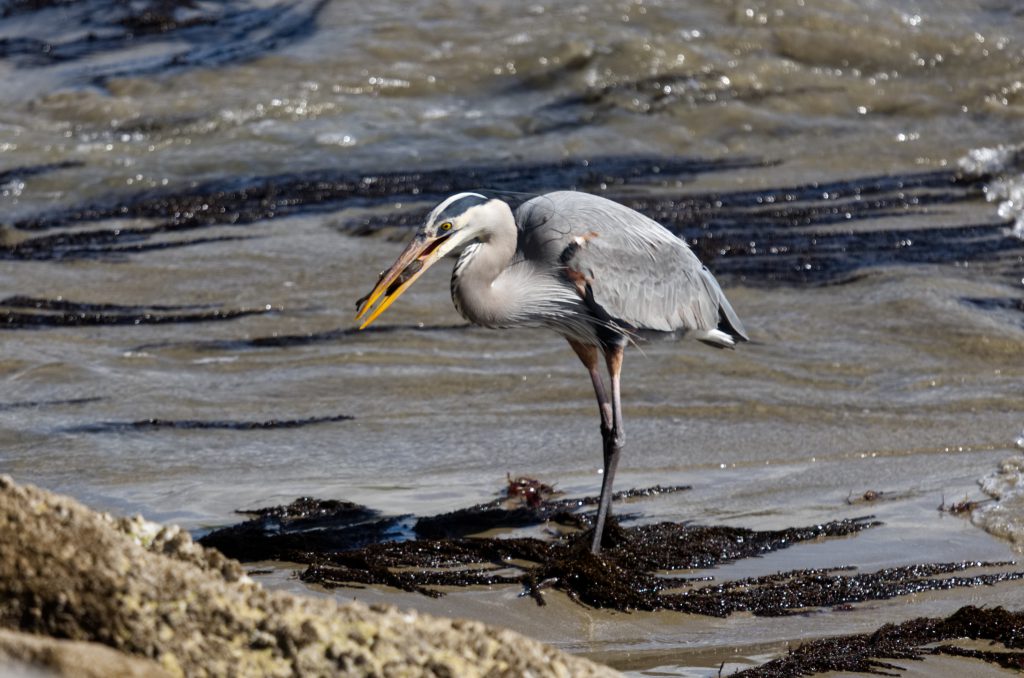 And finally, down the hatch it goes:
And there you have it! On a day when it was too blustery for human fishers to venture out of the bay, one avian predator had a successful morning. Way to go, bird!