Last night, 15 May 2022, there was a total lunar eclipse, which turned the full moon dark red. By the time the moon rose above the trees to the east the red phase was in full swing. I learned that it's extremely difficult to photograph what is essentially the new moon against the night sky.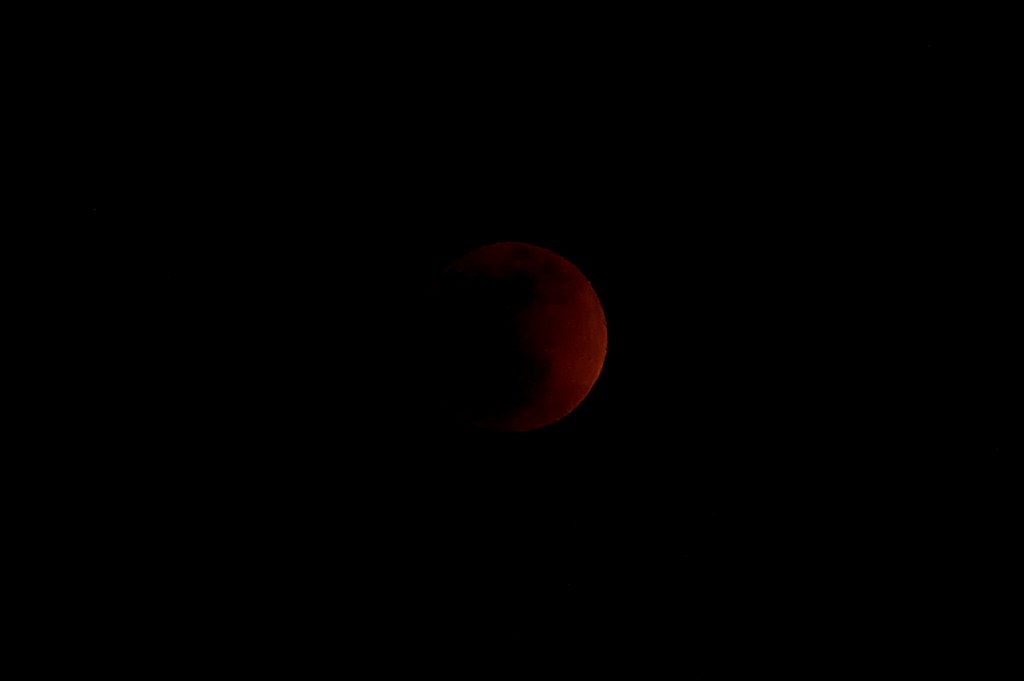 I had better success once the moon started moving out of Earth's shadow and re-learned how to create photo montages. Some day I will remember how to do that and not have to learn it all over again. But the result is pretty nice!
And then I went to bed, because I'm not good at staying up late.
How did the eclipse show in your neck of the woods?