Well, it certainly didn't take long for the sand bar at Younger Lagoon to build up again. As described just three days ago, the lagoon burst through the sand bar and connected directly to the ocean. This was Friday 30 December 2022. Today, which is Monday 2 January 2023, I went to check on things and saw this near the overlook: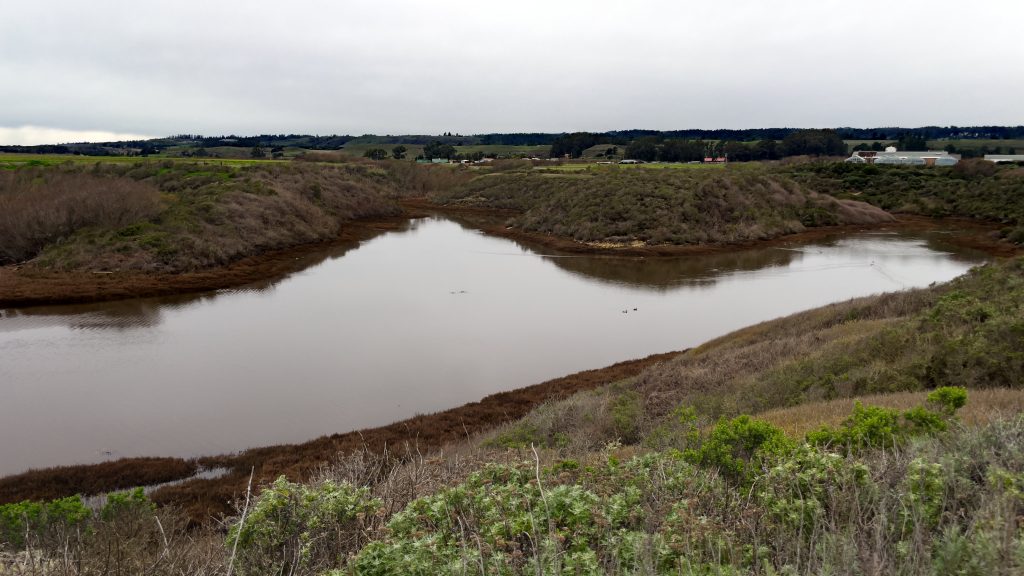 That water had once again accumulated in the lagoon was evidence that the sand bar had re-formed and prevented water from draining to the sea. Well, that makes one hypothesis that I could easily test!
So I took the short hike out to the beach to see what was going on there. And what I saw was a return to normal conditions at Younger Lagoon. The sand bar had indeed re-formed and the lagoon and ocean were separate bodies of water.
We're getting a little rain today (Monday), and should see a break between storms tomorrow. On Wednesday and Thursday we're going to see a lot of rain, producing floods and a lot of runoff. Younger Lagoon will undoubtedly breach again before the end of the week!